The government has revealed hundreds of thousands of women missed out on breast cancer screening due to a computer error
Speaking in the House of Commons this week, health and social care secretary, Jeremy Hunt, told MPs that up to 270 women in England may have died or had their lives shortened as a result of not having received invitations to final routine breast cancer screening.
He added that 450,000 women, aged between 68 and 71, had not been issued with invitations since 2009 and had missed out on breast cancer screening appointments as a result of a computer algorithm failure.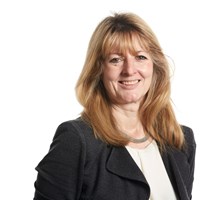 Hundreds of thousands of women in England have been failed by this inexcusable error

Linda Millband National lead lawyer for medical negligence at Thompsons Solicitors
The Department of Health currently offers breast cancer screening once every three years to women aged 50 to 70 in England.
Mr Hunt said the problem was spotted in January by Public Health England after data from a trial was analysed, which showed that some women were only being offered screenings up to their 70th birthday, not their 71st. A wider review that followed demonstrated other failures, including some local services not inviting women for a final screen in the three years prior to their 71st birthday.
Addressing MPs, he announced an independent review into the crisis and said that oversight of the NHS screening programme had "not been good enough." 
Of the 450,000 women affected, 309,000 are still alive and in their 70s.
Linda Millband, national lead lawyer for medical negligence at Thompsons Solicitors, said: "The health secretary's revelation will be heart breaking for some women and their families, and deeply worrying for others across the country who will no doubt have assumed that the system was working as it should be.
"Hundreds of thousands of women in England have been failed by this inexcusable error and it is unthinkable that a computer glitch may have led to the premature deaths of some women.
"While the government has committed to a review, Jeremy Hunt has many questions to answer, not least how it was allowed to go on so long and unchecked.
"Women across England will now need reassurance that the system that is in place is working effectively and is reliable, and that something like this can never happen again."
For further information, you can call the breast screening helpline on 0800 169 2692.
If you believe you have been the victim of missed screening for breast cancer or medical negligence, get in touch with Thompsons' medical negligence team who can help determine whether you're entitled to compensation.
---
Concerned about negligent medical treatment or diagnoses? Talk to us for advice and support today.
Our discreet and compassionate medical negligence solicitors are experienced in the full range of medical injury claims and will work with you to establish whether you have a medical negligence compensation claim.
If you, or a loved one, think you have suffered medical negligence, such as a birth injury (for example, a cerebral palsy diagnosis following a difficult birth), misdiagnosis (such as cancer misdiagnosis), or suffered negligence during an operation contact us for advice.
If the incident happened more than three years ago, you will usually not be able to make a claim for compensation. However, exceptions do apply – such as instances where you could not have reasonably known your symptoms were caused by clinical negligence, or cases involves adults who lack legal capacity or children – so contact us for advice.
For further information, visit our How to Make A Compensation Claim page.