Thompsons Solicitors marks ongoing support for spinal injury charity with platinum partnership
09 February 2018
The Spinal Injuries Association offers support services and advice for people with a spinal cord injury
Serious injury claim specialists Thompsons Solicitors is proud to announce its continued support of the Spinal Injuries Association (SIA) as a platinum partner.
Thompsons Solicitors has teams of specialist spinal injury lawyers in offices across the UK uniquely dedicated to only ever representing injured people, never insurers or employers. Thompsons Solicitors has supported a significant number of spinal cord injury survivors, and their families, since its founding in 1921.
The renewed partnership marks Thompson's ongoing relationship with the SIA for the firm, with the sponsorship going towards funding the charity's advice line and peer support officers, who provide exceptional one-to-one care for those with spinal cord injuries.
In addition to peer support, the SIA provides spinal cord injury survivors and their families with the expert rehabilitation and treatment needed to ensure they can live full and active lives post-injury.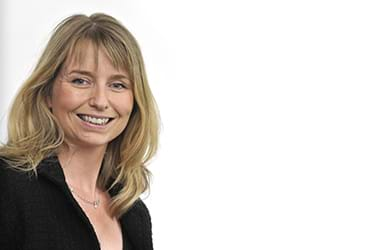 ""We are extremely proud to once again show our support for the SIA through this partnership.""
Samantha Hemsley
National head of the serious injury and clinical negligence team at Thompsons Solicitors

Samantha Hemsley, national head of the serious injury and clinical negligence team at Thompsons Solicitors, said: "We know from helping significant numbers of spinal cord injury survivors in compensation claims that access to high-quality, expert rehabilitation and treatment services is essential to the recovery process. We are extremely proud to once again show our support for the SIA through this partnership."
Thompsons Solicitors is also included in the SIA's annual 'Choosing a Solicitor' directory of accredited legal providers, which exclusively lists law firms deemed qualified and experienced enough by the charity to support people with a spinal cord injury claim.
Samantha continued: "Our experience and specialism combined with our extensive in-house training programmes ensure our lawyers remain abreast of key treatments and research. Our clients are in the hands of an experienced legal team with strength in depth. It is this level of care and detail that ensures our clients comment time and again on our exceptional legal services."
Thompsons Solicitors has extensive experience in securing compensation for people who have suffered a spinal cord injury, ensuring claims are dealt with quickly and sensitively while making sure health requirements, work and home adaptations and transportation needs are taken into account. This regularly includes securing early interim payments to cover the cost of vital treatment while also fighting for the maximum compensation.
---
Looking for legal advice following serious injury? Chat to one of our specialists today.
Thompsons Solicitors will move swiftly to support you or your loved one to build a case for compensation after catastrophic injury. Our priority is to establish the facts and apply for interim payments as quickly as possible to secure vital funds for treatment and rehabilitation. The aim is to get you, or your loved one, on the road to recovery as soon as possible. 
Our committed serious injury specialists secure millions of pounds in damages for seriously injured people each year and are supported by Client Support Coordinators and groups such as the Spinal Injuries Association, Headway and the Limbless Association, to signpost clients to sources of further aid.
If you, or someone you care about, has been catastrophically injured in the last three years contact us today for a free, no obligation consultation with a serious injury expert to discuss your serious injury compensation claim.
For further information, visit our How to Make A Compensation Claim page.