Mahesh Patwardhan was jailed in 2016 for sexual assault but may have also operated unnecessarily on patients at three Essex hospitals
An Essex-based gynaecologist who was jailed for eight years in 2016 after being found guilty of four counts of sexual assault may have performed a number of operations on women without their consent, according to medical negligence law firm Thompsons Solicitors.
Mahesh Patwardhan was found to have groped four women while working at the Queen Elizabeth Hospital in Charlton, as well as with private patients at the Blackheath Hospital and Holly House Hospital, in Buckhurst Hill.
It is now feared that the disgraced former doctor, who was struck off by the General Medical Council, may have also operated unnecessarily on patients at the three hospitals he worked at.
Thompsons is hosting an open day at its Dagenham office on Monday 29 October 2018 for anyone who think they might have suffered negligence at the hands of the surgeon.
One woman turned to Thompsons Solicitors for legal support after she was suffering from significant pain as a result of tension-free vaginal mesh surgery carried out by Mr Patwardhan.
However, during Thompsons Solicitors' investigations and through the help of a medical expert, it was found that a number of other unnecessary, invasive procedures were carried out by the former doctor between May 2010 and January 2011.
The woman, who wishes to remain anonymous, said: "I was referred to see Mr Patwardhan through my private medical insurance so that I could get a cyst removed. After that, I had a number of treatments and surgeries that I believed would make me better, but instead have left me in excruciating pain. He didn't give me much information about what the procedures meant, but I trusted his opinion as a doctor and that he was doing what was best for me. I'm starting to see that this wasn't the case."
The invasive procedures have caused the woman to develop fibromyalgia – causing chronic pain across her body – as well as incontinence and severe fatigue. She struggles to work full-time, is unable to drive a manual car and has suffered psychological trauma as a result.
"I've lost all of my confidence," she continued. "People I know have commented on how I'm not the same person I once was, and the pain and chronic tiredness I suffer means I don't get to go out and about like before.
"I contacted Thompsons as I knew they were supporting women suffering as a result of mesh procedures, but I had no idea just how badly I had been treated by this man."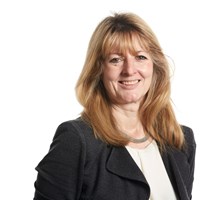 If you or a loved one have suffered as a result of operations performed by Mr Padwardhan, we urge you to attend our open day for free, independent legal advice at our Dagenham office.

Linda Millband National Practice Lead for Clinical Negligence
Thompsons Solicitors is supporting her with a compensation claim, and is advising others who may have been injured as a result of unnecessary, invasive procedures at the hands of Mr Patwardhan to come forward for help.
Linda Millband, national practice lead for medical negligence at Thompsons Solicitors, a law firm acting for over 200 mesh victims said: 
"We have serious concerns that Mr Padwardhan may have treated hundreds more women during his time at the three hospitals, meaning it's likely that there are others out there who have suffered negligence as a result of his surgery.
"If you or a loved one have suffered as a result of operations performed by Mr Padwardhan, we urge you to attend our open day for free, independent legal advice at our Dagenham office. Our medical negligence experts will offer no obligation advice for anyone affected."
---
Concerned about negligent medical treatment or diagnoses? Talk to us for advice and support today.
Our discreet and compassionate medical negligence solicitors are experienced in the full range of medical injury claims and will work with you to establish whether you have a medical negligence compensation claim.
If you, or a loved one, think you have suffered medical negligence, such as a birth injury (for example, a cerebral palsy diagnosis following a difficult birth), misdiagnosis (such as cancer misdiagnosis), or suffered negligence during an operation contact us for advice.
If the incident happened more than three years ago, you will usually not be able to make a claim for compensation. However, exceptions do apply – such as instances where you could not have reasonably known your symptoms were caused by clinical negligence, or cases involves adults who lack legal capacity or children – so contact us for advice.
For further information, visit our How to Make A Compensation Claim page.