Concerns that male victims aren't coming forward to seek help
A man from Berkshire who was operated on by a mesh surgeon has urged other males to seek help for the devastating effects of the procedure.
The 55-year-old male underwent a laparoscopic rectopexy with consultant colorectal surgeon, Anthony Dixon in 2010 at Spire Hospital in Bristol, to resolve a medical condition affecting his bowels.
However, the man believes he was not offered the risks of mesh. He has been left with permanent pain which he compares to "sitting on broken glass."
As a result of the operation, the man is now suffering with debilitating health complications that affect every aspect of his life, including his ability to walk and stand.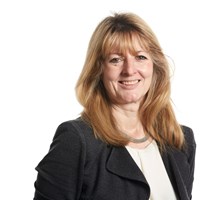 It is really important that male victims of mesh feel they can talk about what they're going through and seek support

Linda Millband National practice lead for clinical negligence
The male mesh victim said: "I was sold from the moment that I met Mr Dixon, he said that he could solve all of my health problems. But I was never warned of any of the side-effects that I have been facing ever since the procedure.
"The consequences of the mesh procedure have cost me everything; my work, my partner and my lifestyle. I am never comfortable, I cannot even sleep for more than an hour at a time."
Following a series of complaints from mesh patients, Mr Dixon has since been suspended from performing surgical procedures at NHS Southmead Hospital in Bristol and the private Spire Bristol hospital, pending an investigation.
Medical negligence law firm Thompsons Solicitors is representing three men who have been left with serious health complications after mesh procedures carried out by Mr Dixon, as well as dozens of other women.
However, there are concerns that men aren't coming forward due to associations between mesh and child birth complications, and a recent NHS audit of mesh only reviewed the number of women with certain types of mesh implants in the UK.
"I feel that there is a lack of awareness that men too can have mesh procedures, and then experience the pain and suffering that follows. Before I came across Thompsons Solicitors on social media all I had heard in the media had been female-focused," the man continued.
"My life will never be the same again, I would never have consented to the procedure if I had been given the full picture beforehand."
Patients Before Profits: Let's Help Sling the Mesh is a campaign by Thompsons Solicitors which calls for the immediate suspension of all types of mesh in the UK, until a full investigation is carried out into its safety.
Linda Millband, head of medical negligence at Thompsons Solicitors said: "What's really concerning for us is that surgeons operating in private hospitals are not being considered in the government figures of those with mesh complications. We know from the Paterson case that had a significant role in, that private healthcare providers avoid taking responsibility for negligence carried out on their premises.
"It is really important that male victims of mesh feel they can talk about what they're going through and seek support. This is an issue for both men and women alike – and our medical negligence experts are ready to help anyone who has been affected.
---
Concerned about negligent medical treatment or diagnoses? Talk to us for advice and support today.
Our discreet and compassionate medical negligence solicitors are experienced in the full range of medical injury claims and will work with you to establish whether you have a medical negligence compensation claim.
If you, or a loved one, think you have suffered medical negligence, such as a birth injury (for example, a cerebral palsy diagnosis following a difficult birth), misdiagnosis (such as cancer misdiagnosis), or suffered negligence during an operation contact us for advice.
If the incident happened more than three years ago, you will usually not be able to make a claim for compensation. However, exceptions do apply – such as instances where you could not have reasonably known your symptoms were caused by clinical negligence, or cases involves adults who lack legal capacity or children – so contact us for advice.
For further information, visit our How to Make A Compensation Claim page.