More legal action is being taken after the recent ban on mesh being used for incontinence
A group of 15 women in Oxfordshire are taking legal action against the Oxford University Hospitals NHS Foundation Trust after suffering life changing side effects from mesh surgeries.
A ban has recently been proposed for stress urinary incontinence (SUI) mesh operations. Vaginal mesh surgeries have been cancelled across the country.
A group of women, who had mesh implants inserted during their operation at the John Radcliffe hospital, are calling for a ban on all mesh procedures, not just for stress urinary incontinence.
Mesh, made of the same plastic often used for producing plastic bottles, has had a devastating impact on the lives of thousands of men and women who have been treated with it, often causing chronic pain and mobility issues.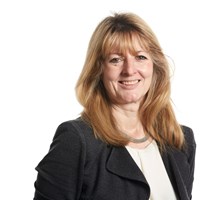 The sooner there is a complete ban the better so no more patients are injured.

Linda Milband Head of medical negligence
Those affected and taking legal action with Thompsons Solicitors were never told of the risks or of any alternatives.
Kath Sansom, who started the nationwide 'Sling the Mesh' campaign said Oxford is "a problem area because of its extensive use."
Ingrid Granne, clinical director for gynaecology at Oxford University Hospital, said: "The Trust has not carried out mesh operations for prolapse since 2010. However, it has still been performing a limited number of mesh operations for stress urinary incontinence (known as TVT) after a full discussion with patients. We will be in contact with all patients currently listed for TVT operations over the coming days." 
Thompsons Solicitors has been supporting more than 220 mesh-injured clients and launched their Patients Before Profits: Let's Help Sling the Mesh campaign to call for an end to all mesh operations in the UK.
Linda Millband, head of medical negligence at Thompsons Solicitors said: "For all the women Thompsons is acting for, injured by the use of mesh for stress incontinence, the suspension comes too late and there appear to be conflicting messages from the government about the ban and how it will work. The sooner there is a complete ban the better so if no more patients are injured, as many of our clients have been, then that is welcome."
The trust has not yet provided further information but Baroness Cumberlege, who is reviewing the use of mesh, will be hearing from those affected in Oxford on Monday, September 17.
---
Concerned about negligent medical treatment or diagnoses? Talk to us for advice and support today.
Our discreet and compassionate medical negligence solicitors are experienced in the full range of medical injury claims and will work with you to establish whether you have a medical negligence compensation claim.
If you, or a loved one, think you have suffered medical negligence, such as a birth injury (for example, a cerebral palsy diagnosis following a difficult birth), misdiagnosis (such as cancer misdiagnosis), or suffered negligence during an operation contact us for advice.
If the incident happened more than three years ago, you will usually not be able to make a claim for compensation. However, exceptions do apply – such as instances where you could not have reasonably known your symptoms were caused by clinical negligence, or cases involves adults who lack legal capacity or children – so contact us for advice.
For further information, visit our How to Make A Compensation Claim page.