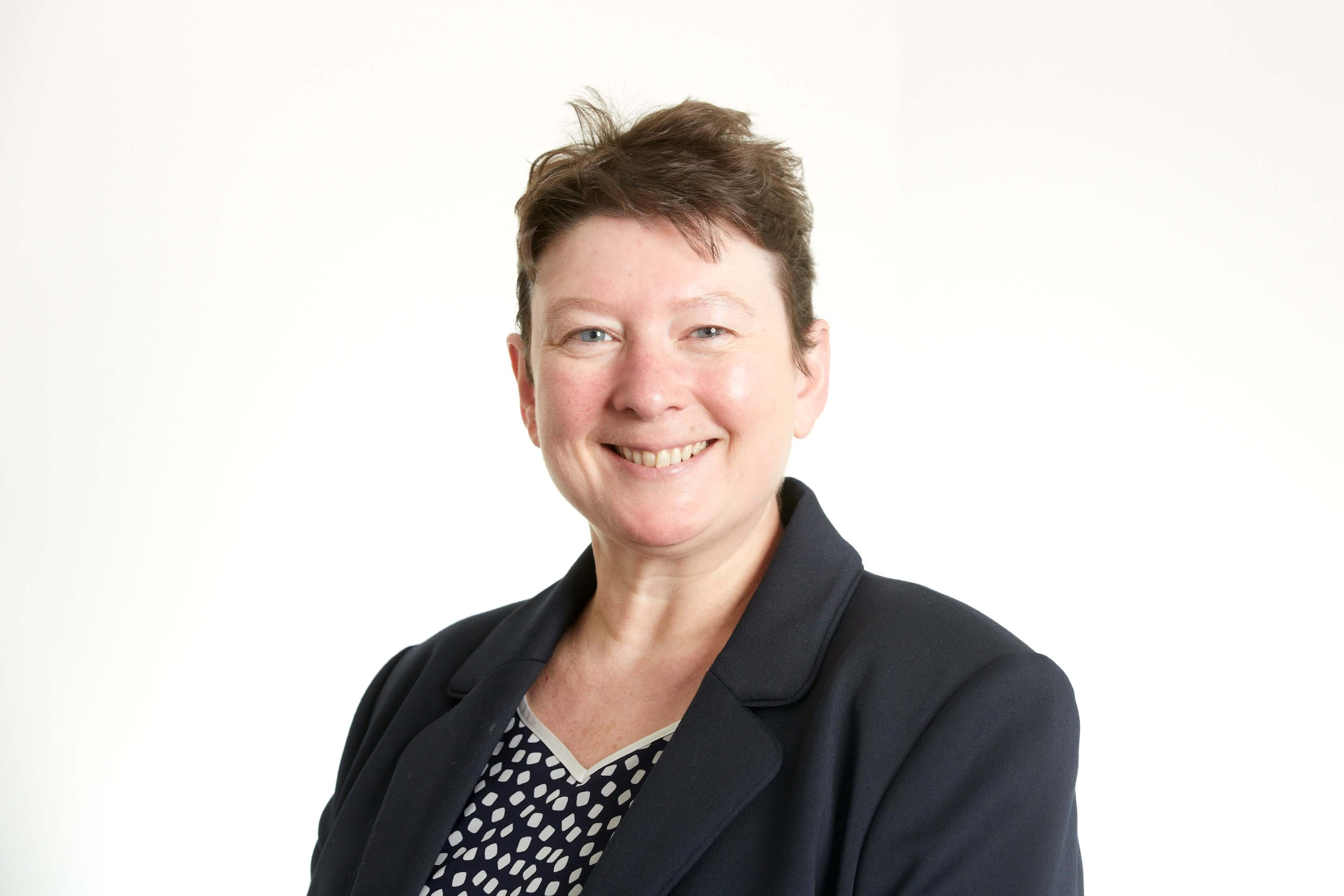 Imogen Wetton
Senior Serious Injury Solicitor
Manchester
Based in Thompsons Solicitors' Manchester office, Imogen Wetton is a highly experienced solicitor specialising in high-value and complex cases involving serious injury. Most clients have sustained the injuries in accidents on the road or at work.
Imogen represents both adults and children who have suffered injuries to the brain and spine, multiple trauma, severe burns or have had to undergo amputation. Sometimes Imogen represents families whose loved one has died.
Imogen has a reputation for pursuing litigation with determination and for securing the highest possible settlement in the quickest possible time. Aware that clients may well be undergoing the most stressful time of their lives, she is also known for ensuring that clients are contacted on a regular basis and kept up to date.
Having qualified 20 years ago, Imogen has only ever acted for those who have been injured rather than those who may be responsible for the injuries. Her clients are drawn from North Wales, the North West, Cumbria, Yorkshire and Humberside and Manchester.
Imogen ensures that the needs of her clients are met as the litigation progresses through interim payments and a rehabilitation and care package. She ensures that her clients are treated with sensitivity, bearing in mind the seriousness of their injuries.
Imogen is extremely proud to work for Thompsons and says it is a privilege to represent her seriously injured clients. She points out that the adverse situation they find themselves in, demands excellence and her national reputation confirms that she provides it.
She says that Thompsons is known for taking on even the most difficult and complex cases that other firms have fought shy of.
"My team with its strength in depth, specialises in getting cases to admission or commencement without delay because funding needs are acute," she says.
 The service provided by Imogen includes a commitment to developing an individually tailored and funded rehabilitation and care package and the creation of a meaningful plan for clients' lives post-injury.
Away from work Imogen enjoys theatre, music, reading and spending time having fun with family and friends.
IMOGEN'S CASE EXPERIENCE
Amputation accident claim: A child underwent an amputation of his lower limb when he was thrown from a car after the driver had swerved to avoid another vehicle on the motorway. The insurers for each driver blamed each other. Imogen's client, a passenger, started court proceedings and recovered 100 per cent compensation, approved in the high court, for the sum of £2.4 million. The settlement included significant sums for lifetime prosthetics, accommodation, equipment, care and the costs of private education and psychological support.
Brain injury claim: Imogen secured a £3.5 million settlement for a 48-year-old woman who sustained a catastrophic brain injury when she was hit by a car as she crossed the road. The case had been transferred to Imogen at Thompsons because of another firm's lack of progress. Imogen obtained medical and non-medical expert evidence, secured significant interim payments and put together a bespoke funded multi-disciplinary care, case management and therapy regime and led the team in creating a meaningful plan for life for the victim before a settlement was achieved.
The woman, who cannot be named for legal reasons, was left with physical and mental impairments, which meant she could no longer work, was unable to manage her affairs and needed assistance from trained support workers to engage in activities. Imogen said: "I got to know the family so well and it was clear how much they care for my client. The judge said he was amazed how in situations like this, family members are able to step up to the plate and I couldn't agree more. It is humbling."
Brain injury claim: A settlement of £4.8 million was secured for a child who sustained a serious brain injury after being struck by a car when crossing the road. It was a complex claim which required Imogen to bring together a team of specialist medical experts and leading barristers.
The insurers refused to accept liability and also refused to make any interim payments for rehabilitation. Imogen and the legal and medical teams worked hard with the family to put a realistic value on the case within two years of the date of the accident - much sooner than would usually be achieved.
PROFESSIONAL MEMBERSHIPS
Imogen is a Senior Litigator member of the Association of Personal Injury Lawyers. She is also a member of the charity Headway, the Spinal Injuries Association, the Child Brain Injury Trust and the UK Acquired Brain Injury Forum. Imogen was a founder committee member of Headway Preston and Chorley and has worked closely with the Limbless Association.
TESTIMONIALS
A litigation friend of a brain injury client said: "All the money in the world won't take us or my sister back in time so our job has been to get enough to ensure her every need is met and she is given the best chance of being as independent as she can. When this first happened, we didn't know where to turn to, and initially went to local solicitors who didn't specialise in serious brain injury. Thankfully, someone recommended Imogen Wetton at Thompsons, as a brain injury specialist – exceptionally thorough, dedicated and supportive. We simply couldn't have done it without them."
Imogen is recognised nationally by Chambers and Partners, a directory of leading law firms, for her empathy with clients, notable experience in brain injury and for securing the best possible outcomes. Imogen frequently acts for children, having secured multi-million settlements for child amputees and children with brain injuries.
Chambers and Partners said: "She immediately puts clients at ease with her sensitive approach, yet retains a steely determination to achieve the best outcome."
Imogen is also recommended by Chambers for claimant personal injury law. Chambers state: "Imogen Wetton's practice covers a wide range of serious injury claims as well as cases involving fatal accidents. She has notable expertise in cases involving brain injuries."
Sources said: "She has terrific empathy with clients and really good client-handling skills."
Imogen is recommended by the Legal 500 and has been referred to as an empathetic solicitor who secures the best possible outcome for her clients.